Residential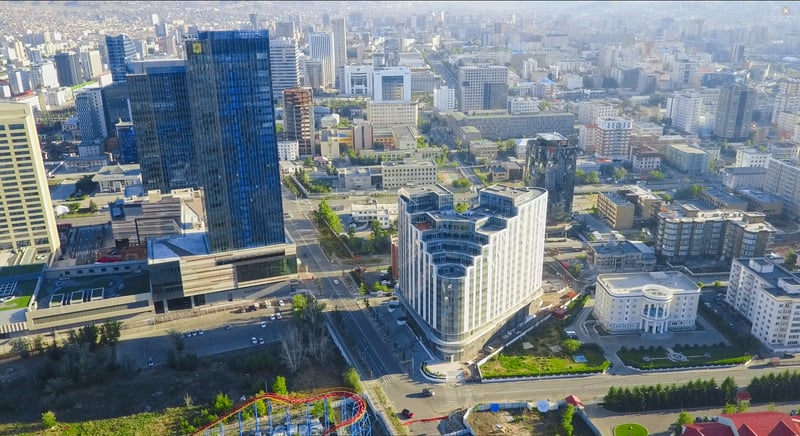 Ulaanbaatar's residential real estate market is extremely diverse, with international standard luxurious apartment complexes often located just a few hundred meters away from small, informal ger encampments.
There are however certain forces acting upon both the demand and supply side that are considered to have already shaped the way the market has developed across the city, and look to continue to do so over the coming years.
There currently exists approximately 15,000,000 sqm of residential space in Ulaanbaatar, of which around 8,000,000 sqm has been constructed since the democratic transition, representing a relatively small modern apartment stock for a city of Ulaanbaatar's size.
At present there is just under 5,000,000 sqm of space under development according to APIP/Tenkhleg Zuuch estimates, of which only 1,300,000 sqm is expected to be of a quality suitable for expat and middle class Mongolian habitation.
With burgeoning market demand and significant supply side constraints, residential sales prices have risen considerably over recent years.
Priced at $439 psm on average in 2005, the residential market has appreciated every year since with the exception of 2010. With space currently valued at $1,270 psm on average (a 188% increase), the market appears to be showing little sign of a slowdown.
If current demand drivers and supply constraints remain in place, $1,540 psm is expected to be a reasonable price target for residential space sold across Ulaanbaatar over the coming years.
In the event of a slowdown in demand, in the context of supply conditions which look near impossible to change, prices should continue rising to at the very least a level of $1,310 psm on average.
If the risks currently priced into these price estimates do not materialize, however, real estate in Ulaanbaatar may well see some of the largest aggregate gains worldwide. Double digit growth in a climate of political stability under the country's new parliament may well see prices within the city rising to $1,750 psm on average, representing a 38% capital appreciation in just over two years.
Retail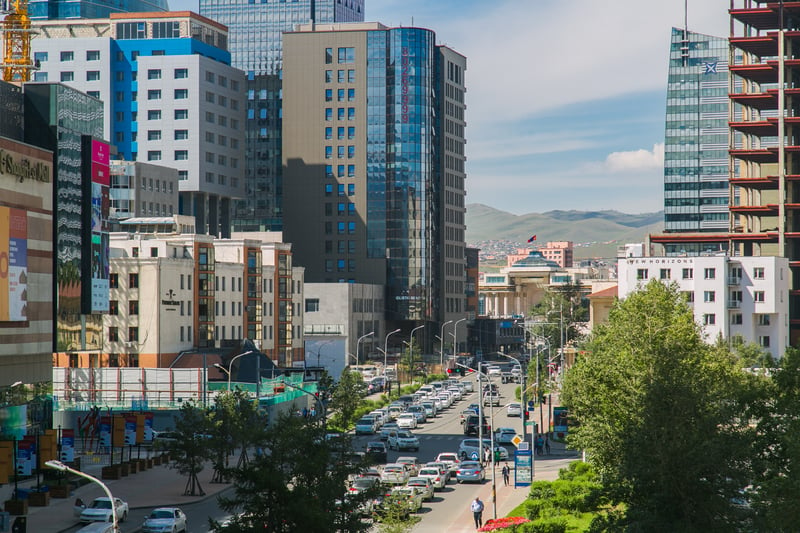 The demand mechanism for commercial real estate, particularly retail, begins with the consumer. Much of the population of Mongolian is moving out of poverty and entering the ranks of lower to middle income earners. Twenty years after market liberalization took place, Mongolians have successfully adapted to western consumerism ideals, including purchasing prestige brands that convey image of both wealth and status.
As a result, the luxury retail sector is rising with numerous companies developing their presence in Ulaanbaatar. As the city becomes more developed, boutique hotels, restaurants and pubs are moving in, expanding their global reach.
Louis Vuitton was the first luxury brand to open an outlet in Mongolia in 2009, and it was soon followed by Zegna, Hugo Boss, Cartier, L'Occitane, Dunhill and many others. Burberry is planning to open its second store in the new Shangri-La Hotel complex. These brands represent the top tier of commercial enterprises operating within the Mongolian market.
Furthermore, the retail industry witnessed a 40% increase of national establishments and local companies over the last two years, whilst GDP of the retail sector more than doubled between 2008 and 2012.
The existing retail space is very fragmented, ranging from small stalls inside shopping plazas, retail units within ex-Soviet blocks, local micro malls to large shopping centers. All of these outlets are operated by Mongolian owners, small local entrepreneurs and national brands.
High-end retail space in the CBD is limited, with occupancy rates of over 95%. The average rental rate per sqm is $41 psm. The variation in prices is significant with some large centers, such as the State Department Store charging in excess of $70 psm. These high rates are offset by the smaller retail outlets of Grade C stock in secondary locations, such as MetroMall or Pasage Center, achieving rental rates of between $25 and $35 psm.
Current prices for retail space range between $2,000 and $6,000 psm. It is anticipated that high-end retail units should continue seeing rental rate appreciation of at least 15%, according to the National Statistics Office of Mongolia. Read our report on Mongolian retail sector performance for more details.
Office
The demand for high quality office space in UB has increased rapidly over recent years, fuelled by the country's economic growth. More international companies require a high quality standard of office space, close proximity to the city center and access to residential areas for employee's accommodation.
The total number of active business entities within UB has risen by 12% from 42,990 in 2008 to approximately 48,000 in 2012. The majority of these businesses demand office space around the Central Business District "CBD", representing the epicenter of Mongolia's economic activity.
The CBD is home to the country's parliament, stock exchange and the landmark buildings, providing headquarters for many national corporates. Research further indicates that of the top companies operating within Mongolia as of mid 2012, 60% have headquarters within the CBD.
There is an emerging market for alternative office space outside of the CBD, as people look to escape the traffic and pollution associated with the city center.
The current supply of Grade A office space is limited, with 75% of the total availability found in the CBD (the MCS Central, Tower, the Blue Sky Tower, and the Monnis Tower). The Jiguur Grand Plaza to the West, is the only source of Grade A space outside of the CBD.
All of the existing office stock in Ulaanbaatar has been built since the mid-2000s. The total supply for Grade A and B space stands at approximately 350,000 sqm. Prices range between $2,000 to $7,000 sqm for purchase. Rental prices doubled from 2009 to 2012, going from a range of $15-35 to $35-70 psm per month.
The two prime Grade A office schemes currently in the pipeline, the International Commerce Center and the International Finance Center (IFC), are both scheduled for completion within the next two years. These schemes will contribute as much as 40,500 sqm to the office market. Rents are anticipated to start from $95 psm by the end of 2014 and will reach levels of $115 psm once the IFC is fully let.
The future Grade B stock will represent 28 onstream developments, including; Bodi Tower, Max Tower, MCS Plaza and the Landmark Plaza. These buildings will generate approximately 101,870 sqm of additional office space. With the current rents of $18.5 psm on average for secondary space, rents are likely to reach levels of $32.5 psm in 2015, representing a 78% rental growth.